OCCUPY WALL STREET PROTEST NOTE
Published in the Guardian Newspaper, London
December 17, 2011
"Global economic meltdown, the euro crisis
and Occupy protests - this year has been
dominated byfinancial issues. But what is
money anyway? We invited writers and artists
to invent new currencies and banknotes for
a changed world."
Published in a special money issue, this two and a half page spread featured a gallery of banknotes
designed by Margaret Atwood, Willian Boyd, Tracey Emin, Jonathan Franzen, Alasdair Gray, Naomi
Klein, John Lanche, Posy Simmons and more.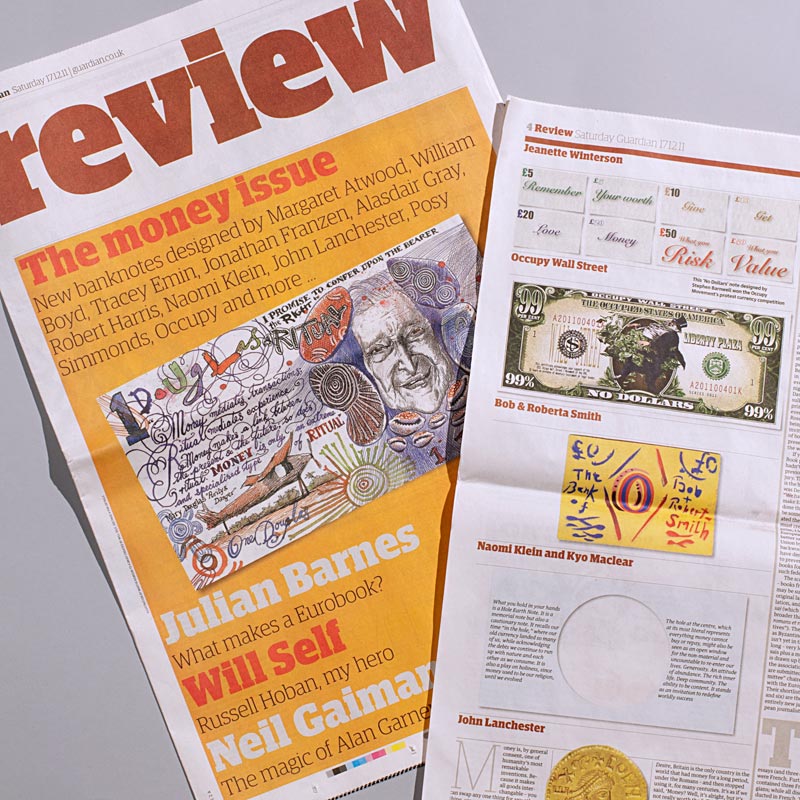 Caption reads: "This 'No Dollars' note designed by Stephen Barnwell
won the Occupy Movement's protest currency competition."



The online version of the article:
Writers and Artists design money fit for modern times - in pictures
SEE HOW THE NOTE WAS CREATED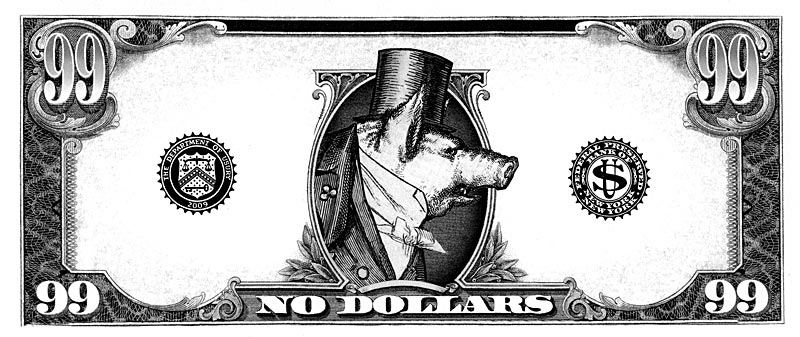 As published in the Art As Money blog.
MORE BLOG COVERAGE:
PijamaSURF (Spanish)
Noticiero Jujuy (spanish)
BIOS (Chinese)
Live Internet (Russian)